2023 Neurotech Leaders Forum
A Two-Day Investment and Management Conference for Neurotechnology Entrepreneurs and Executives
Embassy Suites, San Francisco Airport Waterfront and Zoom
November 6-7, 2023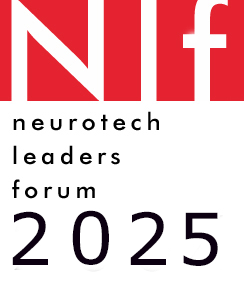 This two-day conference, with options for both on-site and video conference participation, offers an exclusive forum for executives and entrepreneurs from the neurotechnology industry to interact with investors, technologists, and potential partners who are actively working to grow this market. The schedule of presentations and panel discussions features a host of experts with a wealth of information on the neuroscience industry and the investment community.
Sessions will cover a range of technologies and market segments in the neuro space, including neuromodulation, neuroprosthetics, neurodiagnostics, and neurorehabilitation. Attendees will hear from some of the leading researchers and entrepreneurs developing clinically and commercially promising products such as deep-brain stimulation systems, stroke rehabilitation devices, implanted pain stimulators, brain-computer interfaces, and advanced brain sensing technologies.
The conference will cover new frontiers in the neurotechnology industry, including applications in bioelectronic medicine, neurosensing, noninvasive stimulation, and biomarkers. Both days feature presentations from several early-stage neurotechnology firms covering a range of product and technology areas.
We are currently recruiting speakers for this year's event. For information on last year's event, click here:
https://www.neurotechreports.com/pages/NLF22report.html
To apply for an opportunity to present during one of the Entrepreneur Panels, visit this link:
https://www.neurotechreports.com/pages/nlf-presenter-application.html
For information on sponsorship opportunities, visit this link: