Presenting Companies

Neuronoff, Inc. is developing treatments for pain with a focus on peripheral neuropathic pain, a condition that affects millions of individuals in the U.S. alone. The company utilizes a biocompatible, electrically conductive glue that is injected near a nerve of interest, where it cures to create the neural interface. Continuing the injection, the interface is extended towards the skin to form a low-impedance electrical pathway from just below the body's skin to the location of the nerve. Once the injected electrode is cured in place, neuromodulation is provided with a waveform generator located outside the body. Neuronoff, Inc. has received funding from private individuals and DARPA within the DOD.

Highland Instruments is a development stage medical device company pioneering therapies for the treatment of osteoarthritis pain via ESStim, an innovative noninvasive electrosonic brain stimulation technology. Highland Instruments was founded in 2007 by researchers trained at Harvard Medical School and MIT. International clinical trials with ESStim proved the company's novel therapy for noninvasively stimulating the nervous system via electrosonic fields. Today Highland is developing ESStim technology to treat OA patients suffering from chronic pain. Chronic pain of OA is characterized by a phenomenon known as central sensitization, whereby the brain adapts to become more receptive to pain signals generated in the periphery. Highland is focused on implementing ESStim to noninvasively treat patients suffering from chronic osteoarthritis pain by stimulating their brain and blocking the processing of the pain signal and central sensitization.

Neuro Device Group specializes in the development of innovative solutions in the field of therapy, diagnostics, and scientific research of the brain and the central nervous system, providing the world with solutions that change the quality of human life. The company is currently working on a system for aphasia neuro-therapy and speech disorders associated with it.

CerebraCell is focused on brain regeneration using patented microcurrent signals that home stem cells to the brain and cause new blood vessels to grow. For advanced severe cases the company can add stem cell and growth factor injections and for extremely advanced cases implant a refillable, programmable micro pump regeneration stimulator. CerebraCell is designed to stimulate true neurogenesis, the formation and nurturing of new neurons, to regenerate damaged or diseased brain tissue. The company does this by bioelectric stimulation controlled release of more than 10 essential brain regeneration promotion cytokines.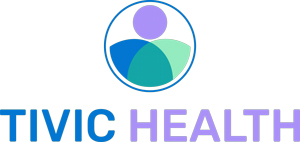 Tivic Health is a bioelectronic health-tech company that translates neuroscience into consumer-friendly medical devices for therapeutic benefit. The company's first innovation, ClearUP Sinus Pain Relief, delivers temporary relief of sinus pain. It's a small handheld device that's easy to use, re-usable, and clinically proven (results of the study conducted at Stanford Sinus Center were presented at the American Rhinologic Society's Annual Meeting in October 2018).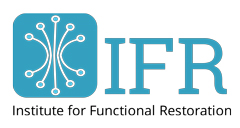 The Institute for Functional Restoration has the mission to restore function to people with neurologic disorders by creating sustainable commercial pathways for neuroprosthetics  Founded in 2013, the non-profit IFR based at Case Western Reserve University (Cleveland, OH) serves to derisk the commercial pathway for technologies intended for orphan markets.

BioCircuit Technologies, an Axion Biosystems company, is devoted to creating advanced technologies for simplified peripheral nerve interfacing and repair. The company's technologies enable precision monitoring and control of peripheral nervous system for advanced clinical therapeutics and diagnostics.
Voxel Healthcare
Voxel Healthcare is a medical imaging technology company and developer of ClickBrain, a clinical decision support tool for pediatrics. The product is based on technology developed at the CIBORG Lab at Children's Hospital Los Angeles. The technology helps clinicians better diagnosis childhood disorders by comparing measurements of key structures in a child's brain to a large database of normal subjects. Voxel is leveraging recent developments in machine learning and deep learning to do these measurements that otherwise may take many hours or even days to do manually.