For nearly two decades, Neurotech Reports has been the leading source of news and in-depth analysis for the neurotechnology industry. Please join us as we monitor this growing market and track the progress from medical technology to commercial products.
Neurotech Leaders Forum 2018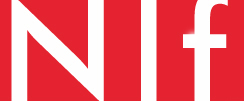 Read our report and watch the videos from the Eighteenth Annual Neurotech Leaders Forum in San Francisco, October 15-16, 2018.
Bioelectronic Medicine Forum 2019

See the agenda and details of the Second Annual Bioelectronic Medicine Forum in New York, April 4, 2019.
Database of Neuromodulation Products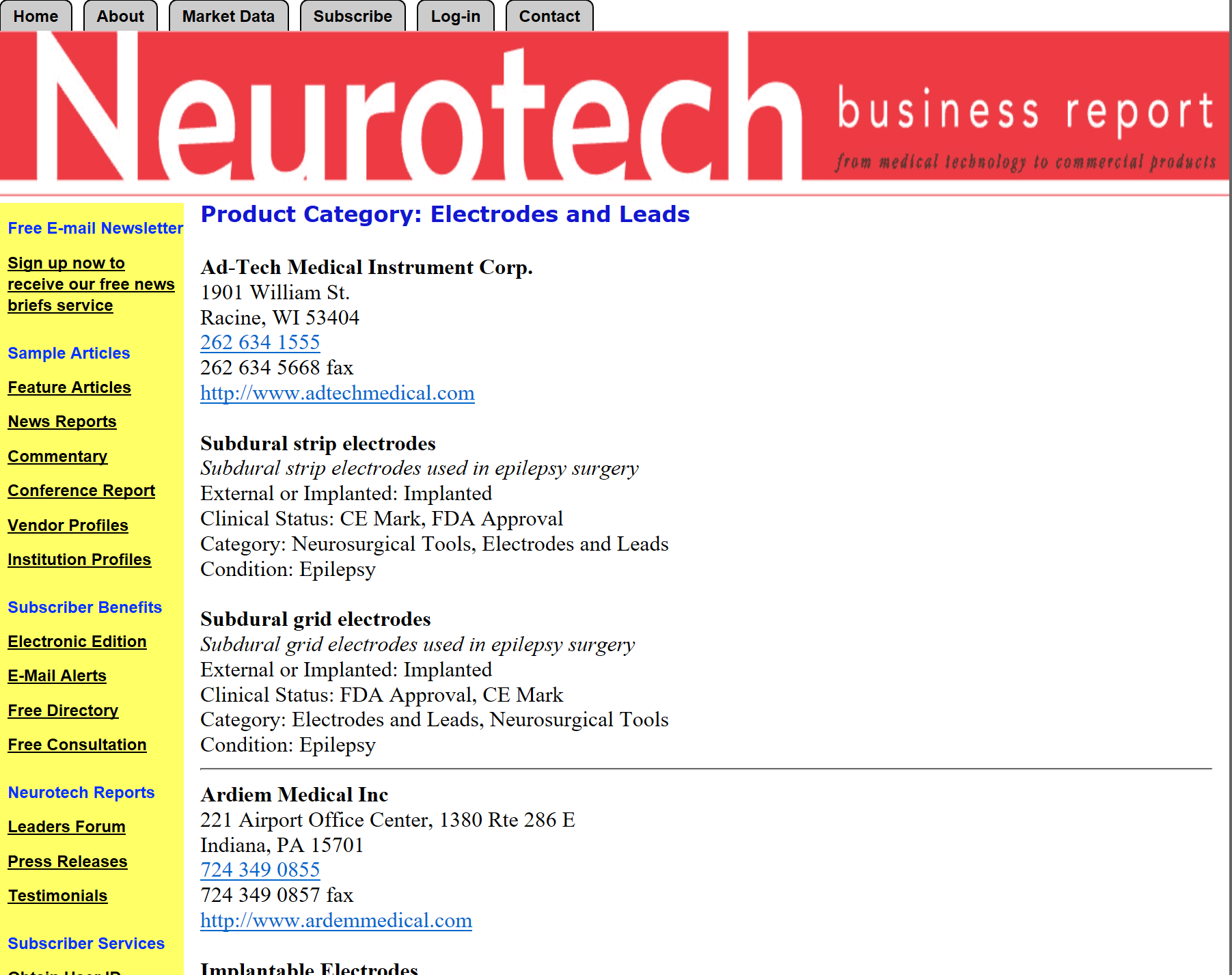 Our exclusive Database of Neuromodulation Products lets you search by product category, neurological condition, or company name. Paid subscribers to Neurotech Business Report receive enhanced access to the database.

Market Research Reports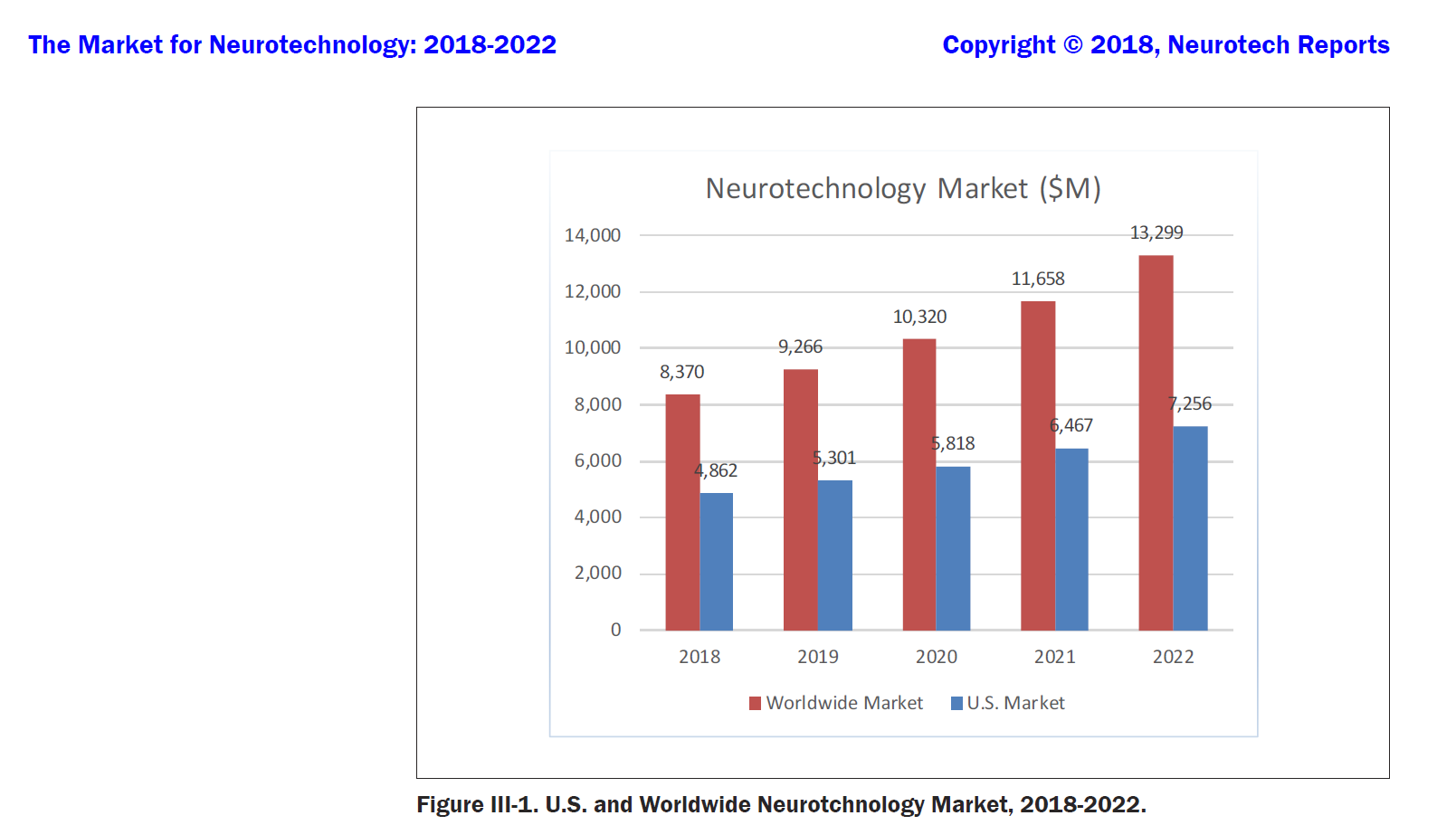 Our editors have produced the most authoritative and up-to-date market studies and whitepapers on the neurotechnology industry. Click below for a summary of our recent report, The Market for Neurotechnology: 2018-2022.
Books and E-Books

Neurotech Press publishes quality paperback books and e-books devoted neurotechnology applications. Our staff of writers and editors can also produce custom publications that can help vendors promote new therapies to patient communities.

Custom Publishing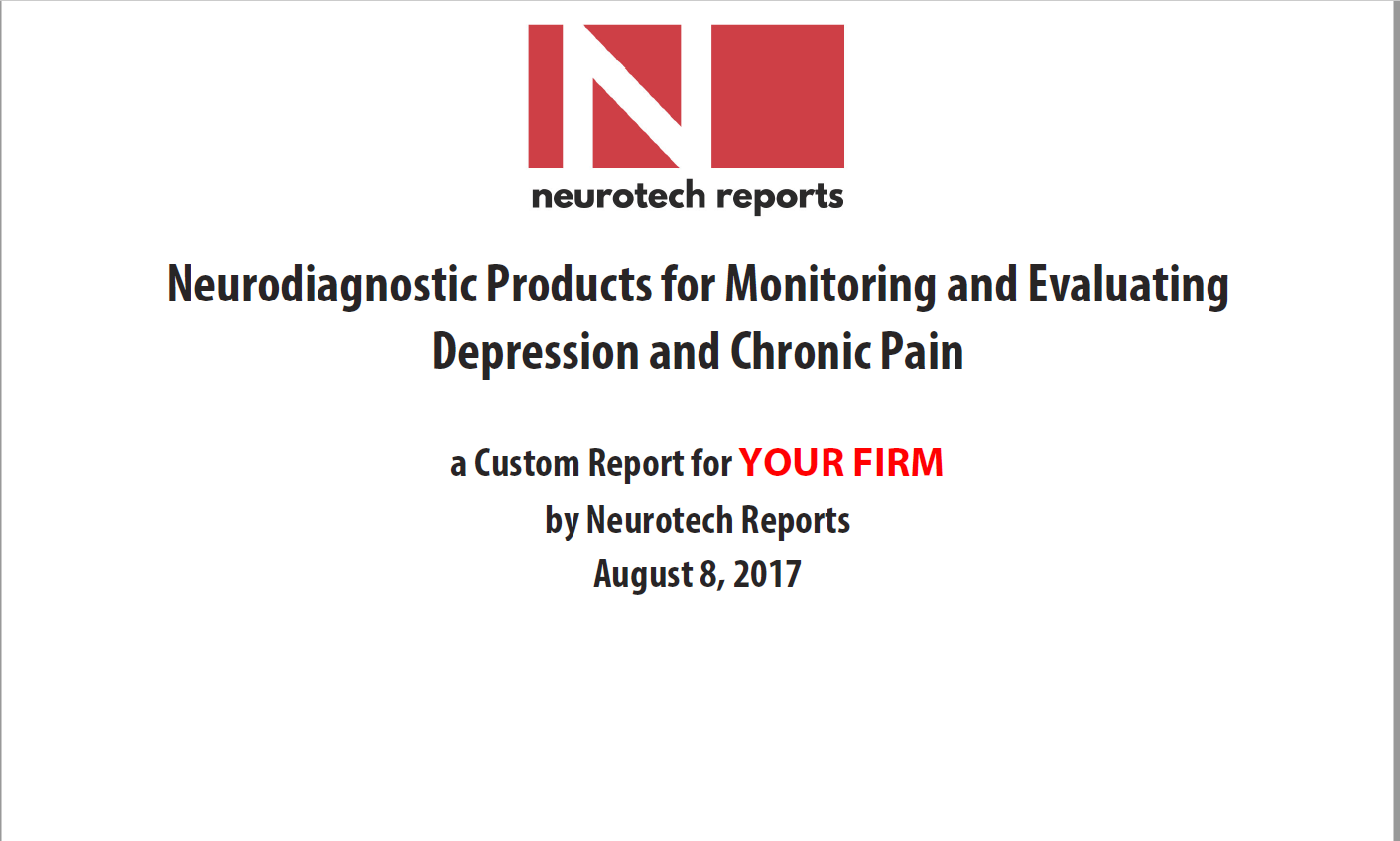 Neurotech Reports editors can prepare custom publications, research reports, whitepapers, web content, and digital video presentations for neurotech vendors. Our experienced team of market research and marketing communication professionals has the tools and the expertise to develop precisely targeted reports, clinician surveys, and competitive analyses.